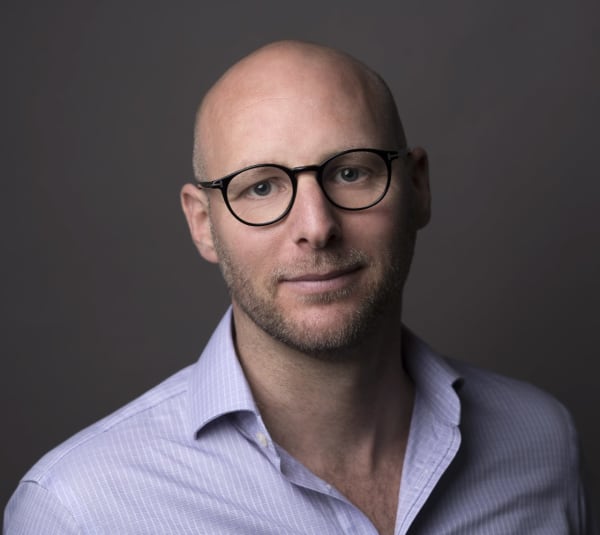 Contact by email
Ryan Behrman
---
Ryan's work is about coaching, mentoring, and training teams and individuals to work more effectively and productively. His approach is a pragmatic blend of coaching, consulting, mentoring, training, and facilitation. Ryan has experience influencing senior stakeholders in retail and finance to adopt more agile ways of working. He's introduced process change and helped to align and coordinate teams in multi-team environments through the design and facilitation of lean and agile ways of working within and across teams.

Ryan is an experienced trainer and facilitator and runs regular public and in-house trainings and workshops in coaching, facilitation, Management 3.0, StrongSuits, Scaled Agile Framework (SAFe), Scrum, Kanban, and other lean and agile ways of working.
His early education and work were in engineering and web development. He holds an MBA degree from Warwick Business School where he wrote his dissertation comparing agile methods to traditional methods of management and workflow.
Ryan is a certificated coach with Coaching Development Ltd and subsequently served as a mentor on their programme. He also coaches clients individually at his London residence.
Ryan is trained in action learning facilitation with Action Learning Centre and he facilitates monthly coaching and peer supervision groups for agile coaches.
Ryan has worked in the UK, South Africa, Canada, Spain, Poland and Germany with industries spanning retail, supply chain, publishing, government, travel, cloud software, education, investment banking, wealth management, and FinTech.
Ryan is a regular speaker at Agile conferences.
He facilitates and teaches Management 3.0 all over the world in public and in-house courses. He can be reached at ryan@toucthink.com
Attendees feedback
Sandra Policht, SAP Hybris
Ryan proved to be an experienced facilitator who smoothly led us through the training. He shared his extensive knowledge, touching many areas, also outside of the content of the course. He asked thought-provoking questions, navigated skillfully the discussions and exercises, shared interesting insights, was able to give a lot of recommendations of books, videos etc. to support his arguments and inspire us even more. He was also able to create an open, collaborative learning atmosphere. Appreciated his sense of humor too:)
Mehmood Hasan
Ryan was fantastic. He ran the workshop very well, involved everyone and kept the learning enjoyable.
Darya Dunayeva, EPAM Systems
Ryan was very easy and natural. There was no tension. He was particularly attentive and positive to all the different opinions coming from the audience. Most of the practical tasks were realistic (i.e. something that you can really try and use in everyday activities) and supplied with very nice materials (different kinds of cards etc.). Small physical activities were added just in time to cheer up the people after long sitting in one place. Nothing drastic, but in such cases even possibility to move from one part of the room to another is nice and refreshing. Sharing knowledge and ideas was very democratic. I mean it wasn't categorical or pressing about anything. Just giving the theory and facts from real life and letting the people to discuss and decide what might work best for their particular situations. So the two days of training were spent in a very friendly and nice atmosphere.
Mandy Chan, Mozilla
Very engaging
Philipp Sackl, Mozilla
Relatable, focused
Honza Bambas, mozilla
Keeping the course fun and balanced all the time.
Frances Walton, The Open University
Ryan was clearly very knowledgeable in the strategies described. He was very patient with the group which was quite challenging at times. Ryan was particularly thoughtful towards me as I was struggling with my back.
Renato Brazioli, myself
Ability to transmit Management 3.0 approach, with several teaching techniques, hands-on experience
Gillian Caglayan
Patience in dealing with a vocal group, allowing everyone to have their say whilst keeping the pace moving.
Eric Vautrin
He had good knowledge and experience and was able to let the discussion flow.
Kjell Tore Guttormsen, NAV IT
It was obvious that Ryan has done many of these events before. There was an invisible flow to the event. His open attitude and vast experience made the course well worth the money.
Malcolm Duffield
Understood Management 3.0 material well.
Sigtryggur Árnason, NLS
He was calm and had good communication skills. Had good control of the timing on the workshop so we are keeping schedule that I think is important
Björk Guðbjörnsdóttir, Novomatic Lottery Solution
Good knowledge of the material, clear and lively presentation,
Jasper Spruytte, FlixBus
Good listener; has the knowledge to give the answers to questions;
Shobha Dharmarajan
Engaging; Good listener; Knowledgeable and good pace with the session
Christopher Vestrini, Flixbus - FlixMobility Tech
Clearly articulated, approachable, brought in valuable insights on top of presentation material
Edina Mocsany
He was very accepting and encouraging which helped us being involved in the exercises.
Zoltan Solya, EPAM
Good control of time, great moderation skills, great handle on team dynamics, decent presentation skills. Great exercises & energizing sessions!
Zoltan Garabuczi
Enthusiastic
Sandor Nagy, Betsson
Calm, kind, diplomatic
Balazs Merkl, EPAM Systems
Friendly, social, focused, prepared.
Marco Serra, YNAP
Clear english speaking (for an Italian guy!) Terrific knowledge of management
Konstantin Razumovsky, EPAM
Great facilitation skills, deep knowledge, clean communication.
Dmitry Gil, EPAM Systems
attentive, cheerful
Claire Donald
Patient, Organised, Professional, Experienced
Mikko Korkala, Contribyte Oy
Ryan is very good at explaining the essence of aspects and concepts of Management 3.0. He also openly shared his personal experiences and expertise from the fields of work he is involved. This was very valuable as well. He is also genuinely interested in Management 3.0 and values the concept a lot. This shows clearly in his case. This is an essential quality in any facilitator, trainer, coach or anyone else!
Robert Claeson, Eviture
Listening and explaining. Calm. Games can often become "cheesy" in artificial situations such as training - but definitely not here.
EleoNora Nelson-Per-Claeson, Eviture
Excellent explanation of the games and bringing people together to collaborate more.
Pedro Vale, Pentaho
Very good communicator Adaptable to the group's feedback and discussion points Really brought alive the games and methods
Daniel Lewis
Open to the group. Flexible. Handled exercises and questions well.
Douglas Whitfield, South East Water
Relaxed style, easy to talk to
Chris Smith, JP Morgan Chase
He was relaxed and friendly, and he let conversations flow and take their course.
Christian Miles
Good rapport with the class, Good subject knowledge
Fabienne Saez-Tomlin, PA Consulting Group
Ability to facilitate a vocal, sometimes bordering on unruly, set of delegates. Encyclopedic knowledge of relevant literature, whilst making the content accessible. Good balance between pace of delivery and allowing space for exploring delegates' questions.
Craig Lucia
Ryan managed the class well and resisted spoon feeding us, I enjoyed his style and the way that he enabled everyone to share their stories.
Jean-Paul Bayley
Very knowledgeable about aspects of Psychology and gave some good examples of the tools in use.
Clare Russell
Listened to the group and provided clear explanations on each of the topics covered and points raised.
Melanie Sharp, Fraedom
Very personable and knowledgeable
Emma Fallon
Relaxed style which created a nice environment for the group Clearly very knowledgeable on the topic to a very detailed, academic level
david cartlidge, Redeye
Calm and relaxed style. Happy to tailor content based on feedback.
Paul Harding
Great interpersonal skills that meant the Ryan manged the group well. Brilliant time management which kept the session running to time and quick response to any requests from the group. Did not read the slides - knew the material.
Dan Skelsey, Project Laneways
Invited comment through tone and body language. Open to questions and comments
Stephen Giles
Clear journey using theory and practice.
Matthijs de Booij
Very knowledgeable and competent facilitators: - achieved almost full participation - good storytelling
Konrad Swistelnicki, Springer Nature
good communication skills
Lisa Meddes
Friendly, approachable, helpful.
Xiaoli Wang
Knowledgeable, calm, facilitating.
Steve Bullock, Agilent UK
Relaxed, friendly, good active listener, patient. Held my attention when speaking. Explained topics very well
Halvard Halvorsen
Solid knowledge of subjects introduced, very friendly and calm.
Nikos Galifianakis, Secret Escapes
He maintained an ideal balance of talking and initiating conversation between the group. He also considered and discussed my concerns about certain areas of the theory and their application to real scenarios
Steve O'Donohue, Agilent Technologies
Ryan harbored a relaxed and friendly environment and delivered the course in a calm and profession way
Michael Groves, Agilent
Ryan was an excellent communicator. He presented the material in a very clear and concise manner.
Stefan Blewitt, Agilent technologies (UK)
Calm, easy to understand, good listener
Martin Lopatka
Ryan was very articulate and professional.
Dominik Strohmeier, Mozilla
Very calm, open and knowledgable coach with curiosity in individual problems
Henrik Mitsch, Mozilla
Ryan has a great, calm personality.
Ralitsa Tsvetkova, Technofy
Good listener and teller
Rafael da Silva Rodrigues
- Knowledgeable: Ryan has demonstrated to have a very good knowledge and experience in Management 3.0 concepts and practices. - Helpful & Patient: Ryas created an environment where everyone could feel comfortable to speak up with questions, concerns, ideas, etc. - Fostered Collaboration: Ryan was actively asking for participant\'s input which has helped to create an even better workshop full of very interesting knowledge
Liam Carnell, Zappi
Caring and listening. I really enjoyed being able to engage with my own questions and stories
James Drake
Engaging and Inclusive
Zita Németh, Arthur Hunt
Ryan was attentive to the group and to the material the same time. He explained the background in depth, and in the practice he supported us to work with our examples in a way that the material was not only understood but also brought some addedd value through reaching individual solutions.
Silvia Serpino, Zappi
Patient, calm, smiling, clear, good story-teller
Lynne Watson, Thynk
clear explanations of tasks with solid relatable examples.
Tomáš Meisner, SAP Concur
Ryan was calm and open, creating nice atmosphere and seamlessly guiding us through the training.
Marc Vandyck, Agile atelier
Clear, well time boxed, knowledgeable, well experienced
Andy Clark
Ryan kept everyone energised and engaged, and worked hard to tie the learning into everyone\'s specific goals. I learned a lot about how to facilitate from him, too!
Lalit Shah
To the point and liberally allowed collaboration and assimilation of diverse views
null null, Altogether Agile
Knowledgable, enagaging and personable
null null
Ryan gave lots of time for us to try the tools ourselves. The balance of lecture content and practice was great. He was also very good at illustrating with his own real-life examples. Ryan also facilitated discussion within the group well.
null null, NA
Ryan was very open to questions, didn\'t sound judgmental at all, did not rush or cut out discussion/questioning just for the sake of covering the agenda and managed slightly disruptive attitudes in the group smoothly.
null null, Beat
Ryan for the very first moment created and maintained an atmosphere of trust and respect.He Created the safe environment in order for the group to open up and become actively engaged in the discussion.Throughout the course, he stayed neutral and treated all participants as equals regardless of power, personality types, personal opinions.He knew how to ramp up the energy in the room and/or when to bring back the focus of the group. Having an energetic personality can help heighten the excitement of the group.
null null, Collaboration Institute
Very even pace, just the right level of input allowing the group to \"own\" the lessons.
null null
You can see straight away that Ryan loves what he does and this says it all. He is incredibly knowledgeable and eager to share his knowledge. His facilitation approaches makes everyone feel welcome and keen to participate.
null null, Mudano
Great breadth of knowledge, very humble and really good storytelling. All of the analogies, examples and videos were really helpful. No analogy-bias here!
David Morgan
Patient, good communicator.
Raphael Wegmueller, Adobe
Funny, sympathetic, good speaker
Catherine Goodrich, AgenTus
Adaptability. Examples to share. Fun
Christian Meyer
Clear and concise, good illustrations of the concepts being taught during the workshop
Catalin Luta
Friendly, easy to talk to, knowledgeable
Meryll Blanchet, Adobe Research Switzerland
Ryan is not only a great presenter, he is also listening carefully to his audience and adapts to the needs and feedback. I enjoyed the general tone of the session and found the exercises very entertaining.
Nicolas Barbé
Great and clear explanations, neutral tone, good illustrations.
Tobias Glaser
Very good listening skills and reading the room. Nice flow of theory, hands-on excercises and discussions.
Daragh Connolly
Knowledge, Pacing, Facilitating. Also (and I am not sure if it is just part of his personality or if he was simulating it for the training) Ryan did not impose his personality on the event. He id not try to be \"the funny man\" or \"the deeply caring man\". His style and delivery were .... neutral which I found to be a huge relief! To many times my enjoyment or take home from training has been badly influenced by the \"personality\" of the trainer.
Charles Colbourn, Lhasa Ltd
Very measured & calm, kept things on track throughout but while keeping the focus within the group rather than on himself. Very skilfully done.
Paul Sehgal, Lhasa Limited
Patient, good at active listening, always suggesting solutions or diffeerent perspectives to issues in our organisation.
Tony Long, Lhasa Limited
Very knowledgeable; engaging; excellent listener; obviously terrifically experienced.
Laura Gibson, Lhasa Limited
Approachable, encouraging, interesting, energetic, created an excellent learning environment
Ian Rathbone, 4Com
Great facilitation, thinking on feet given the current scenario in the world! Made time for questions and discussion with everyone. Very knowledgeable, answered all questions.
Tatiana Sirgado
The subjects were well presented , explained and also very interesting.
Nicholas Woods
Organised, receptive, considerate, knowledgable
Adam Suchley
Patient, open, adapted well to online
Stefan Wilczkowski
Clear instructions, answered difficult questions, kept the group energised
Anish Malhan
Very good at getting everyone to speak and involving them.
Nada Buhendi
He is a true coach who creates psychological safety and he practices what he teaches in terms of management 3.0 values. I love his flexibility and how in tune he is to all the attendees needs. Also very empathetic person
Paul Yeomans, Hiscox
Patient, kindness, knowledgeable, generous, personable, professional, understanding, communication, excellent examples.
Marlies Butterworth
Calm, knowledgeable, inclusive
Lyndsay Plowman, American Express
Ryan was really knowledgeable and a attuned to the groups needs. The course was run at the perfect pace and Ryan was flexible to small changes and breaks. Ryan gave great examples of using the tools and techniques in practice and putting everything into context.
Helgi Gudmundsson
Calm, knowledgeable, responsive and facilitating. Has a good balance between providing background, theory and concepts, and having the group discuss and try things out. Free of ego. Also a good balance between structure and responsiveness to what was happening in the group.
Regine Prade
He makes participants talk and share their experiences and ideas and manages all these conversations within the time. There is no doubt at any point that Ryan is an expert and has practical experience with the topic he teaches. This combination creates fantastic learnings and relationships.
Amy Wright
Ryan was attentive and flexible, and facilitated the course smoothly and with ease.
Frédéric Amoretti
Great coach! The instructor was able to let us learn during team discussion and asking the right questions and summarize well the key points.
Miss Rachel Cosnahan, Mudano
Very clearly explained complex subject matter, had many ways of engaging us through exercises