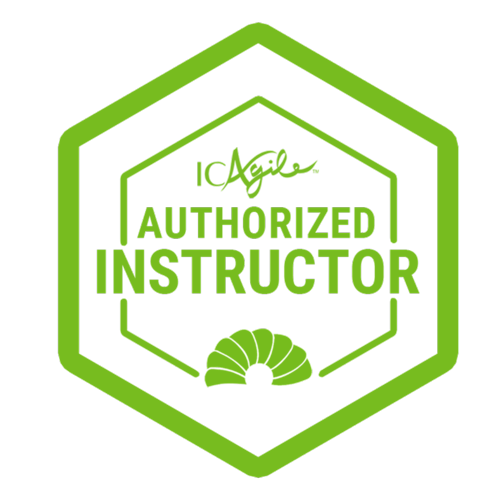 Vienna, Austria - Working internationally with a strong presence in the German speaking area around Germany, Austria, Switzerland - Master degree in Informatics and Business Informatics - Diploma in Coaching and Organizational Development..
Find Mike's extended Agile Leadership Offering also at
http://agileleadershipjourney.com
.
Work and Experience -
Mike works as an Executive Consultant, Agile, Lean and Business Coach with
Agile Experts e.U.
He has more than 25 years experience as manager, IT consultant and coach with large international groups as well as with smaller teams and startups. He coaches leaders, whole organizations and teams. With his expertise and know-how he helps facilitating effective Agile transformations for large and also smaller organizations. As consulting member of the "Heart of Agile" Team, Mike collaborates closely with agile manifesto author Alistair Cockburn.
Services and Expertise - Mikes passion is on topics such as Agile leadership, Innovation, Design Thinking, new ways for change management and the establishment of highly adaptive "Learning Organizations". Together with his business partners he runs an "Experience Hub" for totally new approaches to shape work and organizations. Mike is an Accredited Kanban Trainer (AKT) of LeanKanban University, a Scrum trainer, a Scrum in Hardware trainer with Scrum Inc., and he was one of the first licensed Management 3.0 facilitators. As a consultant, trainer and coach he works with whole organizations, leaders, teams and individuals to make transformation happen and stick. In this context Mike also became a Lean Change facilitator, collaborating with Jason Little on highly adaptive change methods.
The courses - What's different about Mike's Management 3.0 classes? We don't just focus on the standard class outline, but cover a comprehensive agenda with practical deep-dive for the individual leader's personal development, the organization's opportunities and effective change approaches. By adding our own know-how with different organizational cultures as well as pragmatic modern management, participants experience a course design, maximizing actionable and inspiring content at the same time. And we not only provide huge experience applying Lean and Agile principles with large IT and industrial organizations, but have a growing record with creative agencies, non-IT departments or diverse industries.
Community - In addition to that Mike is committed to co-facilitating non profit communities such as Scrum User Group Vienna, local meetups (e.g. ProductTank Vienna, Agile Gamelab Vienna, Agile Coach Exchange Vienna) or the Agile Lean Europe network. He speaks frequently at international conferences and teaches at universities in Wr. Neustadt, Krems and Graz.
Book - Mike currently works on a brand-new book around Adaptive Organizations, bridging the gap between classical type of organizations and highly innovative startups. It dives deep on the need and concrete practices for growing adaptation capabilities and sustaining the speed of change and disruption, today's business landscape shapes. Interested in early content? - drop your contact information to adapt-book@agileexperts.at.
Attendees feedback
Derval+ Kennedy , StratAdept
Mike was relaxed and easygoing in manner. He was very professional and gave plenty of opportunity for participation, encouraging interaction between the group.
Konrad Hammerl
Undogmatic, which is really good. Emphasized especially "Individuals and interactions over processes and tools" and "Responding to change over following a plan" (without mentioning this).
Martin Putz
- broad experience, interesting "side" stories, very good presentation skills, deep understanding of topic and industry.
Wolfgang Blickle
Mike is extremely knowledgeable in various areas around "lean" and "agile". At the same time he is humble enough to accept other views and other views plus their inventors/presenters. I really like his balanced style and approach.
Larisa aragon
Mike is a great trainer and very knowledgeable in many areas such as OD, Project Management to mention only a few. He is also very flexible and help participants with specific change challenges.
Heiko Laug
A very deep knowledge in the various fields touching change management.
Karin Strube
I will use the lean change mgmt concept right away on my next change project! This workshop is a 100% recommendation.
Yves Stalgies
- rich of experience - non dogmatic - honest - straight foreward
Shirley Roach
The format that the facilitator used in combining "lecture", working groups and discussion groups generated a lot of discussion and learning from him as well as other participants. The topics were practical and not just theory which is very helpful.
Kessete Tekie
He portrayed the human qualities that leadership requires, and rarely has, for large scale organisational transformation
Norman Blunden
Kept things simple. Was easy to engage with. Encouraged participation in the class setting. Clearly very knowledegable and passionate on the topic, with many discussions we could relate to.
Biase De Gregorio , IQ Business
Practical stories and approaches. Very relaxed and conversational
Biase De Gregorio , IQ Business
Engaging, good stories and practical tools and tips
Ferhaana Wally
Knowledgeable and kept us all engaged.
Brand Zietsman , IQBusiness
Humility Engaging
Erich Stamhuis
Ability to express himself well. Good observer and facilitator of learning. Used good exercises/practical application. Good work tempo.
Mary Whitehouse
Extremely knowledgeable, well-paced delivery, approachable, energetic, excellent planning and organisation of the sessions. I enjoyed your sense of humour although most of the room didn't get it!
Hannchen Wiese
He is well experienced and understands very well the mental shift required from managers to recognise their current management style and facilitated really well how to progress into a different style, i.e. managing a complicated environment vs managing a complex environment. He also provided practical tools to use to facilitate the move.
Bernie Jardim
Knowledgeable Explained concepts well Sense of humor Prompted interaction Kept audience engaged
Miriam Brückner
Huge knowledge, participant oriented program
Jurica Baraba
The facilitator managed the event in an excellent way. A lot of good hints and experiences were shared. We got also a lot of time to talk about our problems and how solutions could look like.
Matthais Bulligk
extrem breites und tiefes Wissen + Erfahrungen
De Waal Hoon , IQ Business
Mike's knowledge of the subject is excellent and it was very interactive.
Artur Tomczak , Experts Inside GmbH
Sehr viele Praxis Beispiele, Stories rund um Management 3.0 - Anwendung
Gerald Czech , Austrian Red Cross
Profund knowledge of many different theoretical and practical approaches to the complex requirements of management as function in non-linear contexts. Compentent training skills foster the learning effort of the attendees.
Gerd Klima , eurofunk Kappacher GmbH
Experience, concrete examples, hands-on mentality (not too much theory)